Season 1, Episode 10: Crazy Young Mother
Emily & Michelle welcome the amazing, vibrant, and brave, - the "crazy young mother" – Julia Greco.  During this episode Julia shares how a lifetime of chronic pain took her to the darkest of places during the summer of 2018.  Julia chronicles her journey on her wonderful blog,  https://crazyyoungmother.com/and how her ultimate delights – her family, good food, and wine motivated her to keep fighting.  This conversation is incredibly intimate and personal.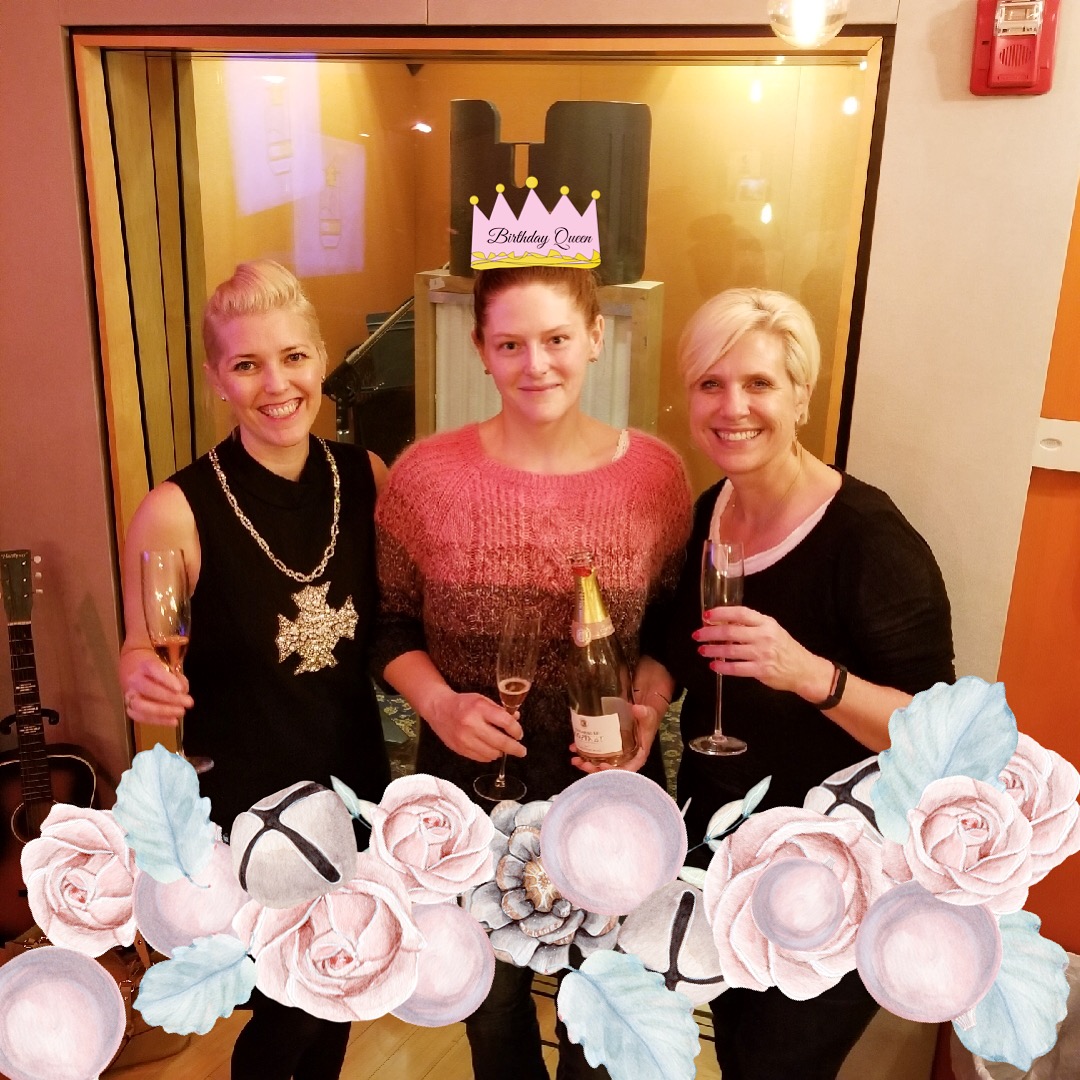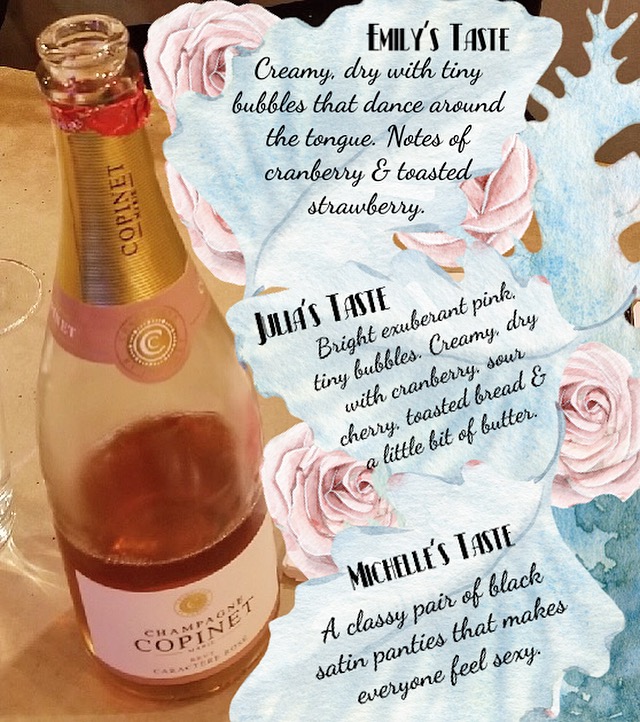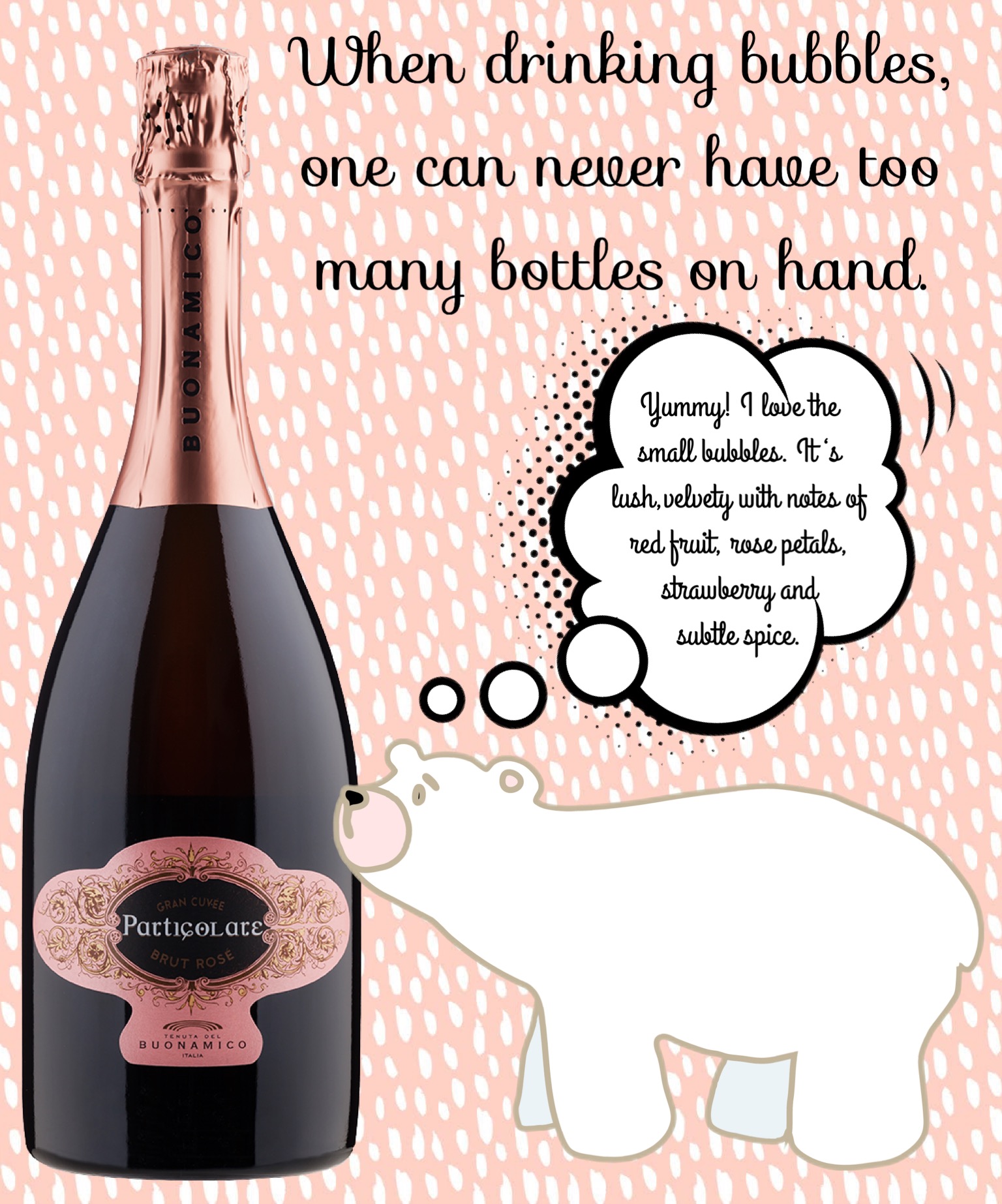 Our First Bottle of Bubbles
Marie Copinet Champagne, Brut Rose
Our Second Bottle of Bubbles
Particolare, Bran Cuvee Brut Rose, Tenuta Del Buonamico
Show Highlights
A Letter to Julia
During the episode, Julia's husband Tim reads his emotional and sincere letter that introduces Julia and her blog.
About crazy young mother, Julia Greco
an introduction by her husband, Tim Greco
I have been infatuated with Julia since the day she came into my life over sixteen years ago. I remember feeling chills the moment we met. She, a whirlwind of energy and wisdom, does not suffer fools or allow anyone lower standards than she imposes on herself. She is a remarkable woman of exceptional intelligence and steadfast convictions. She is tall and loud and beautiful, but also imposing and intimidating, and she shows this to everyone she meets.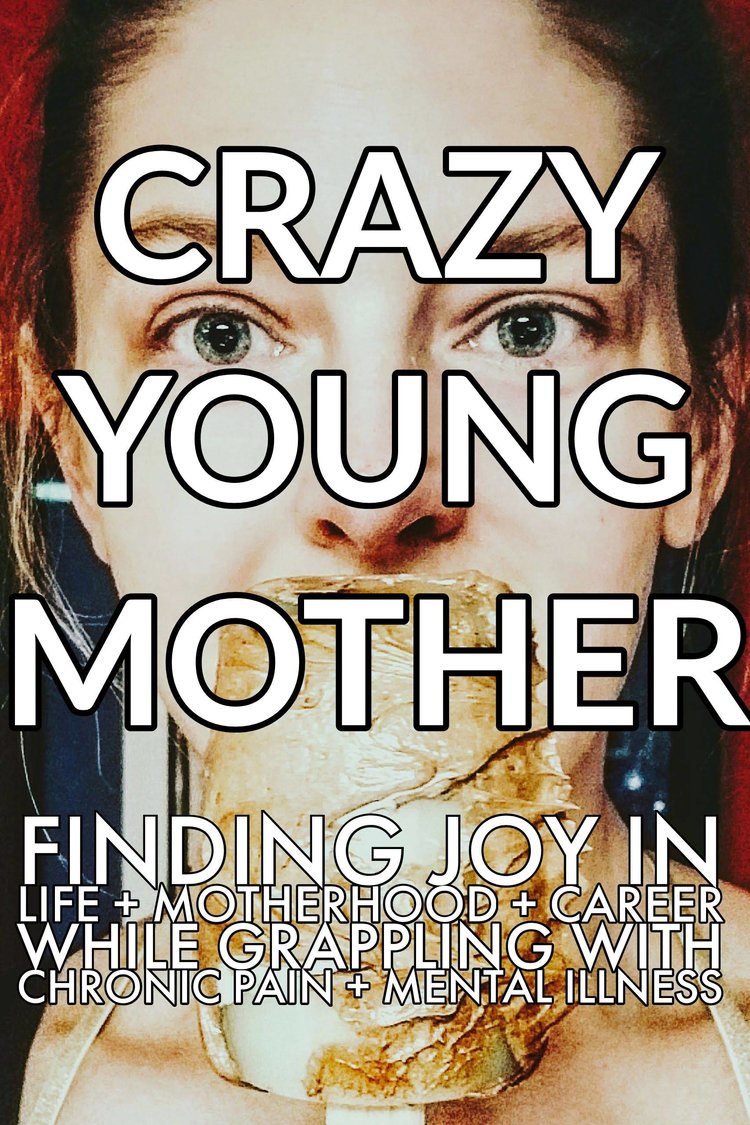 I wish, of course, that I were introducing you to her under different circumstances. Here, she will tell you how years of chronic pain [from daily migraines that she has suffered since she was 17] chipped away at her resolve and depression began to creep in. But she persisted. She continued to put on the same brave face, day after day as an anxiety grew and festered inside her. She knew the pain was winning; as the migraines intensified, so did the number of days that she couldn't get out of bed. She was a prisoner in her own body and a ghost in her own home, unable to cook, to entertain her friends, to spend every free moment with her beloved children. Faced with the thought of giving in, of letting her standards and her own quality of life suffer, paranoid anxiety took over. Soon, the only logical end, she reasoned, was suicide. And that is where we join Julia's story.
In this blog, you will see, as I and everyone who knows her see, that she is not a broken woman. When even her conscience told her to give in, she fought back. She asked for help, knowing that getting the help she needed might forever change the way people saw her. She worried that "fighting back" might mean fundamentally changing her life. Would she be able to work again? Drive her children to school again? There were days that the relentless pace of the world was simply too much. Could she find joy in a life that slowed to meet her new pace? In the midst of her breakdown, in her wisdom, she saw that fighting back is a lonely and scary journey, and she began to document her trip through Hell. She made it through, and she lived to fight another day, and she wants to show you how you can, too.
After a lifetime of chronic pain, and a series of cluster headaches, Julia awoke one morning with an inner voice: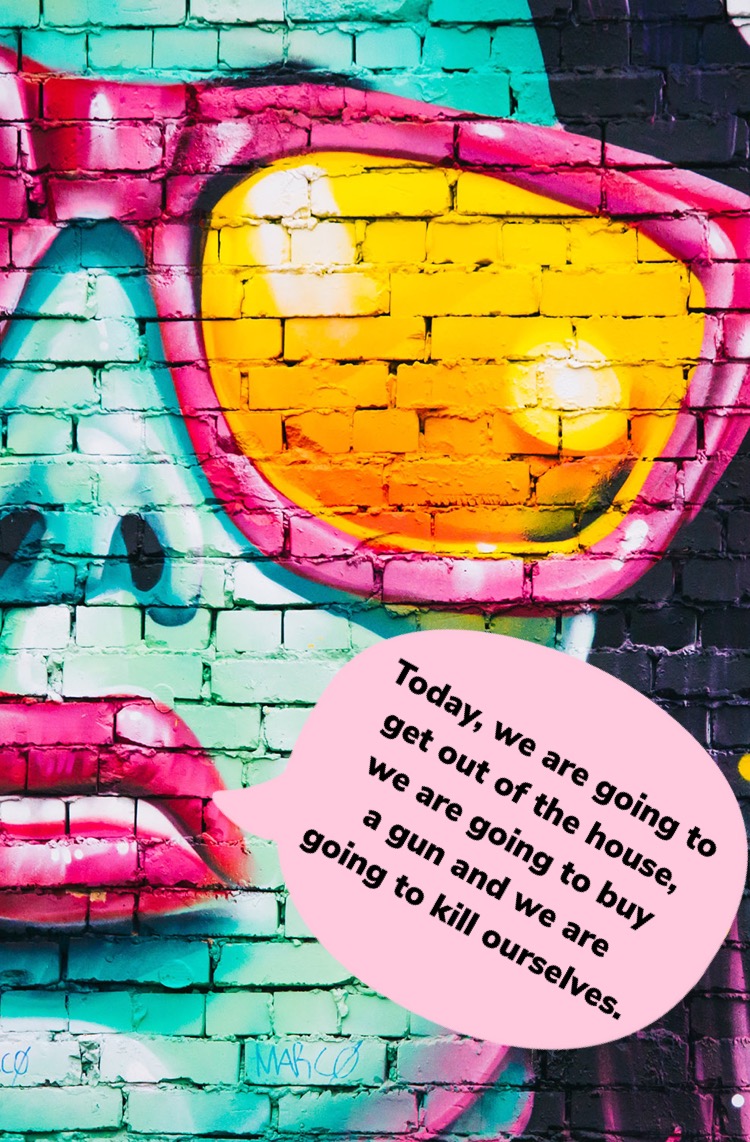 Advice From Julia:
If Julia's story resonates with you, and you too are struggling with inner voices of despair and suicidal thoughts, Julia recommends that you think of and connect with a place or person that makes you feel safe.
Suicide Prevention Resources:
Feminists, What Were They Thinking
During the conversation Michelle references a powerful documentary on Netflix called, "Feminists, What Were They Thinking?" Jane Fonda lost her mother to suicide.