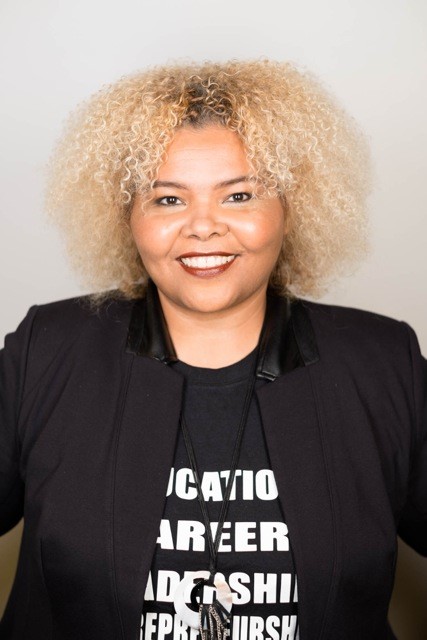 DARCELLA K. CRAVEN
PRESIDENT / CHIEF FEAR CONQUEROR
Army Veteran
Darcella has over 20 years of experience in corporate, government, non-profit and military organizations. She is currently the President and Chief Fear Conqueror of the Veterans Business Resource Center, a regional nonprofit organization dedicated to assisting Honorably Discharged Veterans, National Guard and Reservist, transitioning military and their families with starting and expanding businesses.
Under her leadership the organization has achieved regional and national attention and been awarded the What's Right With the Region Award from FOCUS St. Louis (2017). She and her co-worker
traveled to the White House in 2015 to accept the national Veterans Business Outreach Center of the Year award by the U. S. Small Business Administration. She has doubled the agencies funding, increased staff, revamped the board of directors and assisted in creating a strategic vision for the agency that bring about more growth for the agency and clients alike.
Featured in numerous articles for her transition from the welfare system to an accomplished business woman, she specializes in program implementation, change management and creating group training programs.  She is a requested speaker on business development, entrepreneurship, life management, human capital and nonprofit management and is actively involved in many civic organizations.
She was Chairwoman of the U. S. Small Business Small Business Week of Eastern Missouri 2015 – 2017 and has been recognized as a Top 100 St. Louisans You Should Know by the Small Business Monthly; a Young Leader from the St. Louis American Foundations and is a YWCA Leader of Distinction in Nonprofits.  Among other honors she is the 2015 SBA Volunteer of the Year, 2009 Small Business Administration Veterans Business Champion for Eastern Missouri and Region 7 (MO, IA, NE, KS) and recognized by the St. Louis Business Journal as one of the Most Influential Minority Business Leader and Women Business Leader.
An Army veteran, she holds Masters of Arts in Management from Webster University and is currently pursuing her Doctors of Management.  She is the very proud mother of two daughters who have graduated from college and are now off her payroll.
Emily's Tasting Notes:
Utterly delicious with a buttery mouthfeel, lovely and herbaceous on the nose with notes of thyme and strawberry.
Michelle's Tasting Notes:
This lovely rose is light and easy like a pretty turquoise panty.
Darcella's Tasting Notes:
This is what we call a "Get You Some" wine. It's real easy, real smooth.