This episode started out simply as a celebration between Michelle and Emily on Michelle reaching her post-cancer treatment five-year milestone when Emily surprised her by bring into the conversation two people who were integral parts of Michelle's care team. Listen as they share a bottle of Sauvage and reminisce the good, the bad, and the ugly of Michelle's diagnosis, surgery, and treatment.
In spite of the craziness, the utter shock at a cancer diagnosis and subsequent treatment, Michelle managed to stay as positive as possible through treatment and shares some of her coping strategies. She continues to credit and support and talk about the amazing work the Cancer Support Community of St. Louis  provides people impacted by cancer.
Michelle shares her goals for the next five years as "cancer" moves further to the background.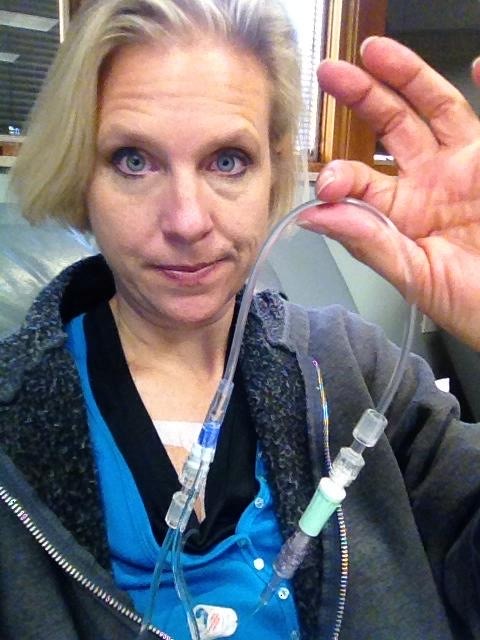 Michelle's last chemo treatment selfie from 2-27-2014. Treatment #12.
Please note that this episode was also the first time they did a live Facebook stream at the same time. Please bear with the few random shout-outs during the episode. They promise to get better at balancing livestreaming and recording.
If you have any questions for Michelle on her journey, please email or call our comment line at 812-727-0794.
and... Five Years Later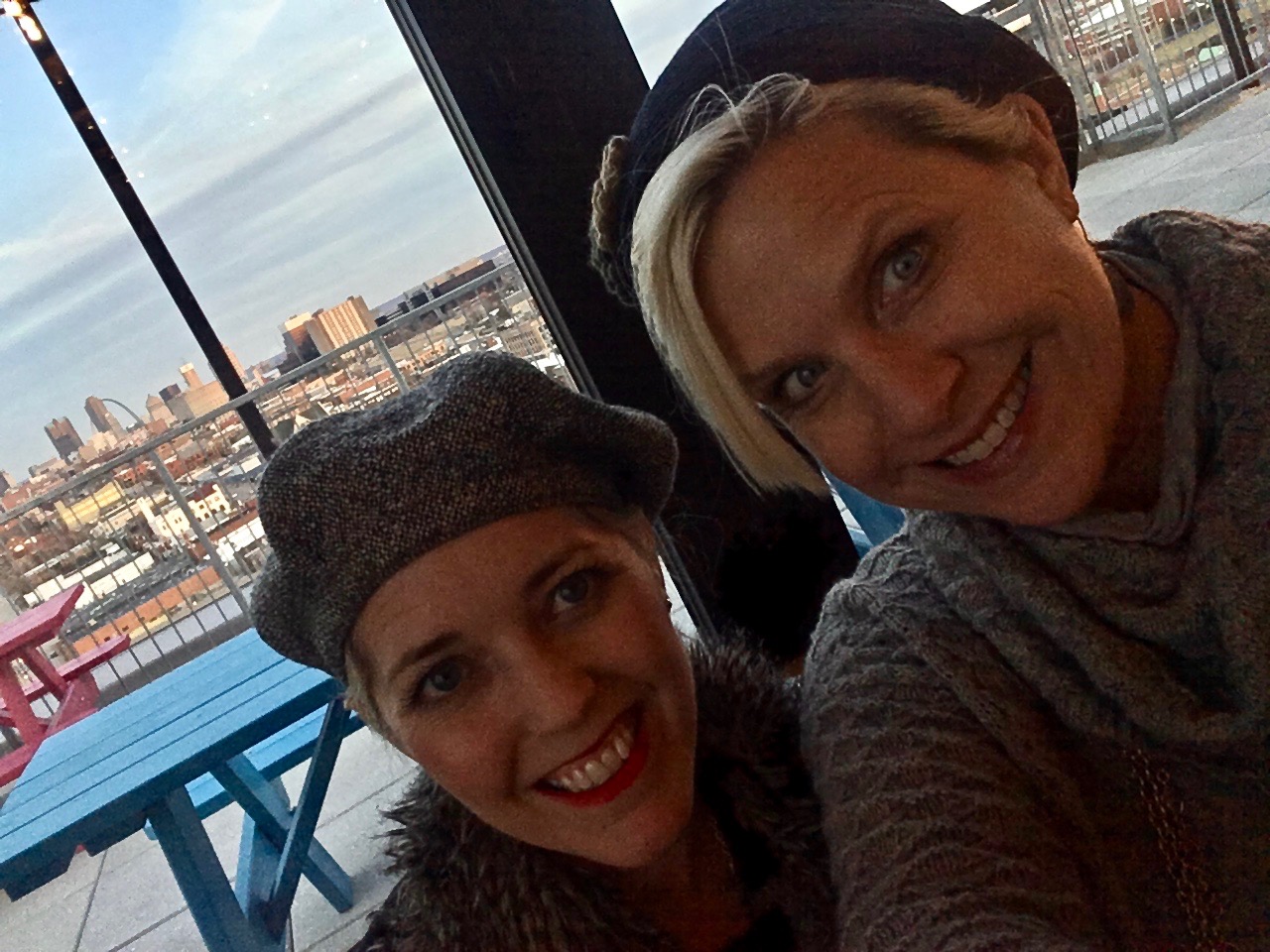 "Nobody wakes up & says 'Today I want to get cancer.'" - Michelle Dougherty