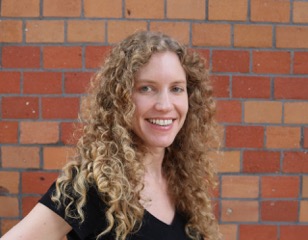 Michelle and Emily welcome Hallie Lieberman, author of "Buzz: A Stimulating History of the Sex Toy." They share a delicious, juicy bottle of ZaHa a Cabernet Franc from Argentina.
The conversation buzzes from the moment it starts as Hallie shares fascinating tidbits from the history of the sex toy. Did you know there is one state where sex toys are still illegal? Did you know the first person to mass market sex toys
first started out as a ventriloquist? Did you know St. Louis played an integral part in the development of the sex toy too?
They talk about their first sex toy purchases, making personal dildos, how a segment of sex toys reference certain pop culture icons, and how in Japan sex toys have to look like dolls to be legal.
Hallie tells the story of the feminist dildo war in the 1970s. They laugh as they discuss the old advertising campaigns for the novelty companies who made sex toys. They have an in-depth discussion of the evolution of the sex doll. They offer suggestions on what the ideal sex doll for a woman should be.
They ask Hallie to give recommendations on some of her favorite sex toys. Read the list below.
They discuss the many different kinds of sex toys from the ever popular and widely known vibrating types to ones that give a sucking sensation to the clitoris to g-spot manipulation to sex toys that claim to combine more than one together.
Buy Hallie's book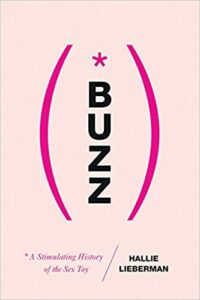 here -
I was too embarrassed to be seen reading Oscar Wilde in high school so I hid it in the erotic book "Tit-Whipping Bitch." - Hallie Lieberman
Hallie's Top Sex Toys
1. The Magic Wand Rechargeable- It's the toy I keep coming back to It's a classic for a reason: It's given hundreds of women have their first orgasms. The Magic Wand is large, but don't be intimidated. If you like clitoral stimulation (you can't use the Wand internally), you must own this device. Order it now (no, Hitachi doesn't pay me to say that, and they didn't pay Betty Dodson to say it either: although she wanted them to. 
2. Crave Vesper-  Although it seems like a gimmick—it's a necklace that doubles as a vibrator!--it is not just a novelty. The slender stainless steel vibrator pendant is powerful, rechargeable and beautiful.  I lost mine in an Atlanta movie theater while watching Bruce La Bruce's Misandrists: a comedy about lesbian separatist feminists. Maybe someone stole it.  For some reason I haven't replaced it yet, I deeply miss it. 
3. Tantus dildos: If you are in the market for a silicone dildo for pegging (and who isn't?) Tantus's dildos are the way to go. They're smooth, brightly colored, and well designed. Try the Silk in small or medium, or the Bend Over Beginners kit if you're new to pegging. Oh and if you want one for masturbation, they work for that too. 
4. Cal Exotics Eclipse Beaded Probe- Everybody needs a vibrating thrusting butt plug in their arsenal, and this is one of the best. 
5. Any Vibrators by Dame: Dame's vibrators are powerful, beautiful and thoughtfully designed. They've got a vibrator that attaches to your finger (Fin) and one that attaches to your labia and can be worn during vaginal sex (Eva II). The company was co-founded by MIT trained engineer Janet Lieberman-Lu. She's not related to me, but we do like to call ourselves the Lieberman Sex Toy Collective.
6. Any Sex Toys by Unbound: Founder Polly Rodriguez has created amazing vibrators, such as the Palma Vibrator Ring (which doubles as a piece of jewelry), and the UFO-shaped saucy which increases vibrations through haptic feedback (the harder you press, the stronger it vibrates). 
The Wine!
ZaHa Cab Franc from Argentina