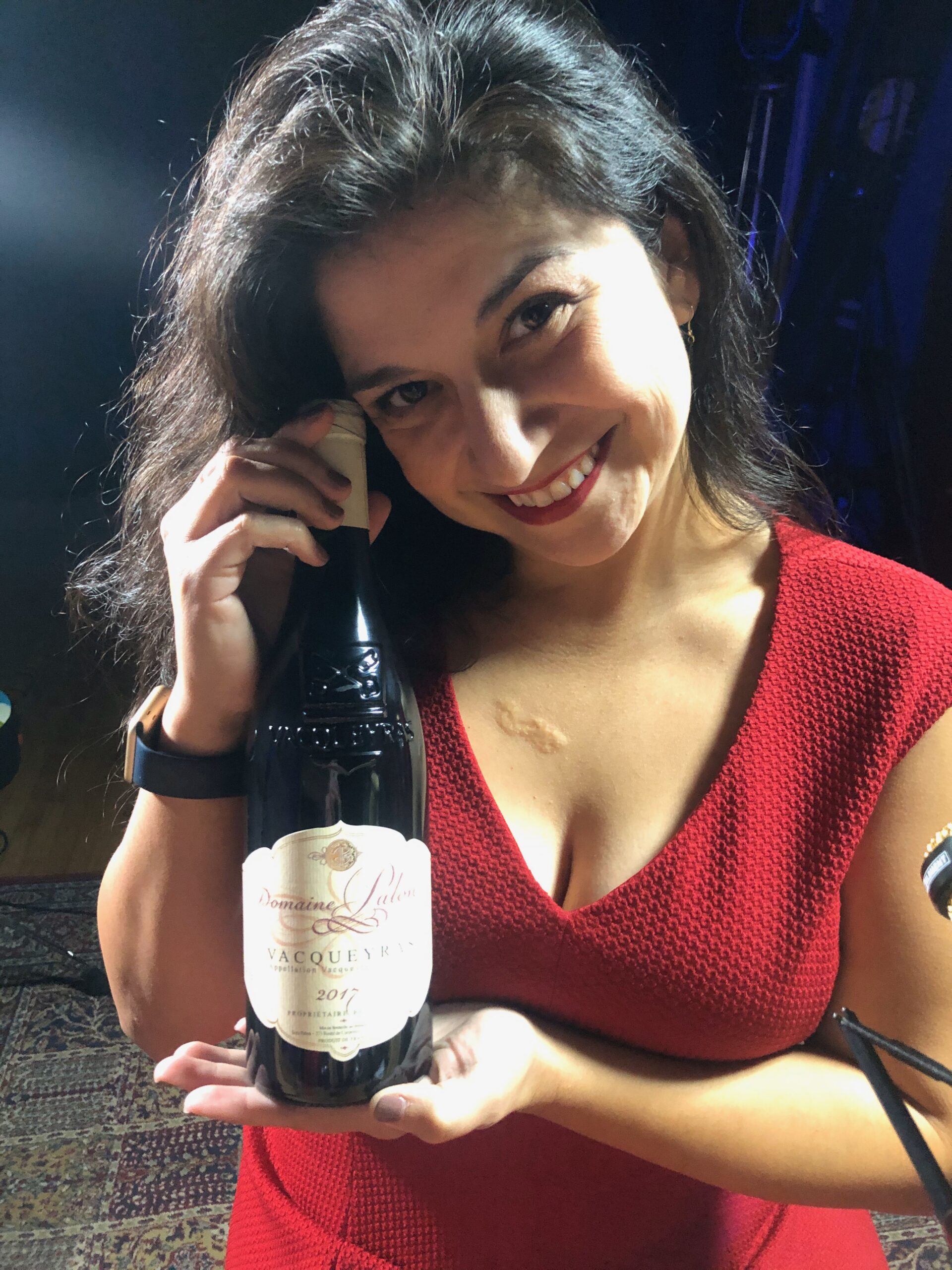 Michelle and Emily have a lively discussion with guest Christina Rios, former artistic director of RS Theatrics and all-around "Evil Genius." They share a bottle of Domaine Palon Vacqueyras 2017 which Michelle describes as a pair of panties with her name on in it.
The quick-pace conversation covers topics ranging from style and fashion sense (Garanimals for adults) to preferring to shop for clothes in thrift stores. Christina shares her story of growing up poor in St. Louis, being super smart and graduating high school at age 16. She explains why she dropped out of medical school to sing opera and how she ended up running a theater company for several years. Christina plans to return to the neighborhood where she
grew up and get involved with the schools there. Her passion for the children she works with and their community is evident in the stories she tells.
The three have a passionate, enlightening, and humorous discussion about privilege, poverty, responsibility, best friends, poor husband choices, sex drive and marriage, growing a pair, and sacrifices one makes as a single parent.
Christina talks about the choices she made to define her life in her own terms in honest, authentic, and "no BS" terms.
The Wine!
Domaine Palon Vacqueyras - available at the Wine Merchant